Comparison of flight training in the mentioned countries
South Africa, Philippines, India, USA, Canada, Europe, New Zealand, and Australia.
Country
Advantages
Considerations
DGCA Indian Examination requirement
Training Completion Time
Average Training Fee with accommodation
South Africa

Favourable weather
Affordable training fee
Diverse landscapes for training
Experienced instructors
Direct RTR license conversion with validity of 1

Disadvantages

Potential travel and visa logistics for international students
Varying quality of flight schools
Potential lifestyle adjustment
Have to be extra cautious while traveling alone at night.

 
Navigation, Regulation & Meteorology
13 – 16 Months
33 – 38 Lakhs
Philippines

Favourable weather
Cost-effective training
English proficiency
Modern training facilities
International recognition of training
Direct RTR license conversion with validity of 5 years

Regulatory processes, varying quality of flight schools, potential cultural & adjustment.
Navigation, Regulation & Meteorology
9 – 11 Months
42 – 44 Lakhs
India

Affordable training options
Exposure to diverse airspace
Convenience of staying closer to home
No requirement for license conversion.

Complex regulatory processes, variable training quality, limited international recognition of training, limited exposure to solo flying & experience.
Navigation, Regulation & Meteorology , RTR(A), Technical General & Technical Specific.
15 – 18 Months
42 – 48 Lakhs
USA

Established aviation infrastructure
Diverse training environments
FAA regulations
Numerous flight schools
Career opportunities
International recognition of FAA certifications
Higher standards of safety and quality of training
Value for money
Greater exposure to flight training and aviation.

Potentially higher costs, varying quality among flight schools, weather variability in some regions.
Navigation, Regulation, Meteorology & RTR(A)
9 – 11 Months
53 – 56 Lakhs
Canada

Vast airspace
High training standards
Experienced instructors
Rigorous training programs
Opportunity to train in challenging weather conditions
Direct RTR(A) conversion with validity of 10 years – 20 years

Weather limitations in some regions, potential seasonal disruptions, Higher cost of living, Extreme weather changes, Regulatory complications, Longer training Duration
Navigation, Regulation & Meteorology
12 – 15 Months
55 – 58 Lakhs
Europe

Stringent EASA regulations
High training standards
Cultural diversity
International mobility
Advanced training facilities
Recognized certifications
Direct RTR(A) license conversion with validity of 10years – 20 years.

Potentially higher costs, language barriers in some regions, varying living expenses.
Navigation, Regulation &  Meteorology
12 – 18 Months
55 – 65 Lakhs
New Zealand &
Australia

Scenic landscapes
Rigorous training standards
Favourable weather
Experienced instructors
English proficiency
Direct RTR(A) license conversion with validity of 10 years – 20 years.

Potential higher costs, limited number of flight schools
Navigation, Regulation & Meteorology
13 – 16 Months
72 – 76 Lakhs
Factors to consider when choosing a country for flight training include training quality, regulatory requirements, cost, international recognition of certifications, job opportunities, weather conditions, cultural experiences, language considerations, and personal preferences. Research thoroughly, visit prospective flight schools, and assess how each location aligns with your goals and needs before making a decision.
Achieve Your Dream Of Becoming An Airline Pilot,
Talk To Capt.Vvijay For Guidance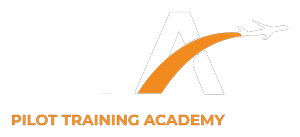 Your success is our focus & Your career is our only priority.
The information contained in this Website is provided for informational purposes only. While we endeavour to keep the information up to date and correct, we make no representations or warranties of any kind, express or implied, about the completeness, accuracy, reliability, suitability or availability with respect to the website or the information, products, services, or related graphics contained on the website for any purpose. Any reliance you place on such information is therefore strictly at your own risk. Right source aviation expressly disclaims all liability in respect to actions taken or not taken based on any or all the contents of this Website. Some links within the Website may lead to other web-sites, including those operated and maintained by third parties. Right source Aviation includes these links solely as a convenience to you, and the presence of such a link does not imply a responsibility for the linked site or an endorsement of the linked site, its operator, or its contents. This Website and its contents are provided "AS IS" without warranty of any kind, either expressed or implied, including, but not limited to, the implied warranties of any kind or non-infringement.