Average Duration : 8 – 10 Months | Fee + Accomodation : ₹39 Lakhs +
Average Duration : 8 – 10 Months 
Fee + Accomodation : ₹39 Lakhs +
The Philippines generally experiences better and more consistent weather conditions throughout the year compared to India. This can lead to more uninterrupted flight training sessions and a shorter overall training duration.
English is widely spoken in both countries, but the Philippines has a strong English-speaking culture, which can enhance your language skills for aviation communication
Flight training in the Philippines is often more affordable compared to India due to lower operational costs and a generally lower cost of living.
The Philippines has a more straightforward regulatory process for foreign students pursuing flight training, which can simplify the administrative aspects of your training.
Modern Training Facilities:
Many flight schools in the Philippines are equipped with modern training aircraft and advanced flight simulators, providing a comprehensive training experience.
The Philippines boasts experienced flight instructors who can offer high-quality training and valuable insights gained from their own flying careers.
International Recognition:
The Philippines adheres to international aviation standards, ensuring that certifications obtained during training are widely recognized globally.
Studying in the Philippines allows you to experience its unique culture, adding a personal enrichment aspect to your training journey.
The Philippines' picturesque landscapes provide a scenic backdrop for flight training, making the experience even more enjoyable.
The Philippines' aviation industry is growing, offering potential job opportunities within the country upon completion of your training
Flight Training in countries
For More Details On Flight Training In PHILIPPINES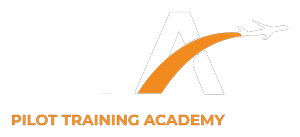 Your success is our focus & Your career is our only priority.
The information contained in this Website is provided for informational purposes only. While we endeavour to keep the information up to date and correct, we make no representations or warranties of any kind, express or implied, about the completeness, accuracy, reliability, suitability or availability with respect to the website or the information, products, services, or related graphics contained on the website for any purpose. Any reliance you place on such information is therefore strictly at your own risk. Right source aviation expressly disclaims all liability in respect to actions taken or not taken based on any or all the contents of this Website. Some links within the Website may lead to other web-sites, including those operated and maintained by third parties. Right source Aviation includes these links solely as a convenience to you, and the presence of such a link does not imply a responsibility for the linked site or an endorsement of the linked site, its operator, or its contents. This Website and its contents are provided "AS IS" without warranty of any kind, either expressed or implied, including, but not limited to, the implied warranties of any kind or non-infringement.