Aircraft Containering and Delivery Services
Efficient and Secure Aircraft Containering and Delivery Services by Right Source Aviation Solutions
Welcome to Right Source Aviation Solutions, your premier partner for top-notch aircraft containering and delivery services. As a leader in the aviation industry, we specialize in providing efficient, secure, and reliable solutions for transporting aircraft parts, components, and equipment. With our unwavering commitment to quality and customer satisfaction, Right Source Aviation Solutions is your trusted choice for seamless logistics in the aviation sector.
Why Choose Right Source Aviation Solutions for Aircraft Containering and Delivery?
Partner with Right Source Aviation Solutions for Seamless Aircraft Containering and Delivery
When it comes to transporting aircraft parts and components, Right Source  Aviation Solutions sets the standard for efficiency, security, and reliability. Our comprehensive solutions ensure that your cargo reaches its destination safely and on time, contributing to the smooth operation of your aviation endeavors. Contact us today to learn more about how we can support your logistics needs or to request a quote. With Right Source Aviation Solutions, your cargo is in capable hands.
For More Details On Aircraft Containering and Delivery Services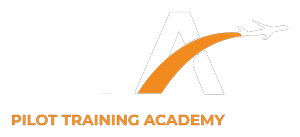 Your success is our focus & Your career is our only priority.
The information contained in this Website is provided for informational purposes only. While we endeavour to keep the information up to date and correct, we make no representations or warranties of any kind, express or implied, about the completeness, accuracy, reliability, suitability or availability with respect to the website or the information, products, services, or related graphics contained on the website for any purpose. Any reliance you place on such information is therefore strictly at your own risk. Right source aviation expressly disclaims all liability in respect to actions taken or not taken based on any or all the contents of this Website. Some links within the Website may lead to other web-sites, including those operated and maintained by third parties. Right source Aviation includes these links solely as a convenience to you, and the presence of such a link does not imply a responsibility for the linked site or an endorsement of the linked site, its operator, or its contents. This Website and its contents are provided "AS IS" without warranty of any kind, either expressed or implied, including, but not limited to, the implied warranties of any kind or non-infringement.