Average Duration : 12 – 18 Months |  Fee + Accomodation :  ₹65 Lakhs +
Average Duration : 12 – 18 Months
Fee + Accomodation :  ₹65 Lakhs +
International Recognition:
Many European countries adhere to the regulations and standards set by the European Union Aviation Safety Agency (EASA). Training under EASA regulations means your certifications will be widely recognized and accepted across Europe and beyond.
Europe is known for its stringent aviation safety and training standards. Training programs are designed to meet rigorous requirements, ensuring that you receive comprehensive and quality education.
Europe's well-connected transportation network makes it easy to travel between countries and explore various flight scenarios in different airspaces.
Europe's strong emphasis on aviation safety cultivates a safety-oriented mindset, which is crucial for a successful aviation career.
Flight Training in countries
For More Details On Flight Training In EUROPE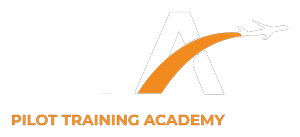 Your success is our focus & Your career is our only priority.
The information contained in this Website is provided for informational purposes only. While we endeavour to keep the information up to date and correct, we make no representations or warranties of any kind, express or implied, about the completeness, accuracy, reliability, suitability or availability with respect to the website or the information, products, services, or related graphics contained on the website for any purpose. Any reliance you place on such information is therefore strictly at your own risk. Right source aviation expressly disclaims all liability in respect to actions taken or not taken based on any or all the contents of this Website. Some links within the Website may lead to other web-sites, including those operated and maintained by third parties. Right source Aviation includes these links solely as a convenience to you, and the presence of such a link does not imply a responsibility for the linked site or an endorsement of the linked site, its operator, or its contents. This Website and its contents are provided "AS IS" without warranty of any kind, either expressed or implied, including, but not limited to, the implied warranties of any kind or non-infringement.