Average Duration : 15 – 18 Months |  Fee + Accomodation : ₹43 Lakhs +
Average Duration : 15 – 18 Months 
Fee + Accomodation : ₹43 Lakhs +
Flight training in India is often more affordable compared to many other countries. This is particularly advantageous for Indian students who want to pursue their dreams of becoming a pilot without incurring additional costs like visa, license conversion etc.
Familiar Regulatory Environment:
Indian students training in India are exposed to the regulatory framework of the Directorate General of Civil Aviation (DGCA), which is the country's aviation authority. This familiarity can simplify the process of obtaining licenses and certifications.
Training in your home country means you're already familiar with the local culture, language, and customs.
Exposure to Indian Airspace:
Training in India exposes you to the intricacies of flying in Indian airspace, including local air traffic control procedures and navigational challenges. This experience can be beneficial if you plan to work within the Indian aviation industry.
Being a resident of India, you're already familiar with the cost of living and can make informed choices about accommodation and other living expenses, potentially making your training more affordable.
Studying in your home country gives you the flexibility to choose from a variety of flight schools and training programs based on your preferences, budget, and convenience.
Before enrolling in a flight training program in India, be sure to thoroughly research different flight schools, visit their facilities, speak with current students or alumni, and consider how the advantages align with your personal and professional aspirations.
Flight Training in countries
For More Details On Flight Training In INDIA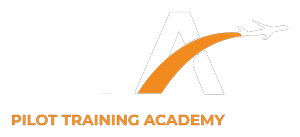 Your success is our focus & Your career is our only priority.
The information contained in this Website is provided for informational purposes only. While we endeavour to keep the information up to date and correct, we make no representations or warranties of any kind, express or implied, about the completeness, accuracy, reliability, suitability or availability with respect to the website or the information, products, services, or related graphics contained on the website for any purpose. Any reliance you place on such information is therefore strictly at your own risk. Right source aviation expressly disclaims all liability in respect to actions taken or not taken based on any or all the contents of this Website. Some links within the Website may lead to other web-sites, including those operated and maintained by third parties. Right source Aviation includes these links solely as a convenience to you, and the presence of such a link does not imply a responsibility for the linked site or an endorsement of the linked site, its operator, or its contents. This Website and its contents are provided "AS IS" without warranty of any kind, either expressed or implied, including, but not limited to, the implied warranties of any kind or non-infringement.