Are you dreaming of becoming a successful airline pilot?
If so, you need the right guidance and training to make your dream a reality
We are there to help you via our exclusive Pilot Training Guidance and Career Counselling Session By Senior Airline Captain
That's where our one-on-one pilot training guidance and career counselling session comes in.
Led by a senior airline captain with years of experience, this session will provide you with all the information and support you need to succeed in your pilot training and career.
During the session, you will learn about:
The different types of pilot licenses and the requirements for obtaining each one
The pilot training process, including the different types of flight schools and the costs involved
The job opportunities available for pilots, including working for commercial airlines, private companies, and government agencies
The skills and qualities needed to be a successful pilot
You will also have the opportunity to ask questions and receive personalized advice from the senior airline captain.
If you are serious about becoming a pilot, our webinar and seminar session is a must-attend.
Book your appointment today!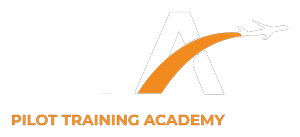 Your success is our focus & Your career is our only priority.
The information contained in this Website is provided for informational purposes only. While we endeavour to keep the information up to date and correct, we make no representations or warranties of any kind, express or implied, about the completeness, accuracy, reliability, suitability or availability with respect to the website or the information, products, services, or related graphics contained on the website for any purpose. Any reliance you place on such information is therefore strictly at your own risk. Right source aviation expressly disclaims all liability in respect to actions taken or not taken based on any or all the contents of this Website. Some links within the Website may lead to other web-sites, including those operated and maintained by third parties. Right source Aviation includes these links solely as a convenience to you, and the presence of such a link does not imply a responsibility for the linked site or an endorsement of the linked site, its operator, or its contents. This Website and its contents are provided "AS IS" without warranty of any kind, either expressed or implied, including, but not limited to, the implied warranties of any kind or non-infringement.