One-of-a-kind On-Demand Classes for DGCA CPL and ATPL Preparation
Are you an aspiring pilot who wants to clear your DGCA CPL and ATPL exams but don't have the time to attend regular classes? Our on-demand classes are the perfect solution for you!
Learn at your own pace and clear your DGCA exams without affecting your current schedule. 
Our on-demand classes are specifically designed for students who have busy schedules and cannot attend online & offline DGCA exam preparation classes. You can study whenever and wherever you want, and you can take as much time as you need.
 You can choose to study navigation, meteorology or regulations, or any combination of the three.
 You can also choose to study as much or as little as you want each week, depending on your availability and needs.
Our classes are taught by experienced and qualified instructors who are passionate about helping students succeed. 
They will provide you with clear and concise explanations of the material, as well as answer any questions you may have.
Complete the entire syllabus according to your timeline and ease. We have over 100 hours of video lessons, practice questions, and mock exams that you can access anytime, anywhere.
In addition to our on-demand classes, we also offer weekly revision and doubt solving sessions. 
These sessions are a great way to review the material you have learned and get help with any difficult concepts.
If you are serious about clearing your DGCA CPL and ATPL exams, then our on-demand classes are the perfect solution for you. Sign up today and start your journey to becoming a commercial pilot!
Exclusively designed to clear DGCA exams without affecting your current schedule
Why Choose Our On-Demand Classes?
Our on-demand classes are designed to help you succeed on your first attempt. Here are just a few of the benefits of our classes:
Complete coverage of the syllabus.
Our classes cover the entire DGCA CPL/ATPL syllabus in detail. You will learn everything you need to know to pass your exams and be a knowledge pilot. 
Experienced and qualified instructors.
Our instructors are experienced pilots and aviation professionals who have a deep understanding of the DGCA CPL/ATPL syllabus.
Personalized attention.
Our small class sizes allow us to provide personalized attention to each student.
Flexible schedule.
Our on-demand classes allow you to study at your own convenience. You can take breaks when you need them and study at a pace that is comfortable for you.
How to Enroll in Our On-Demand Classes
Enroll today in our on-demand DGCA CPL/ATPL navigation, meteorology, and regulation classes and start learning at your own at your own pace and clear your DGCA exams without affecting your current schedule. 
Don't Hesitate To Contact Us If You Have Any Question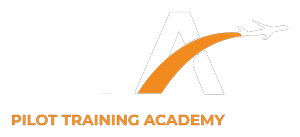 Your success is our focus & Your career is our only priority.
The information contained in this Website is provided for informational purposes only. While we endeavour to keep the information up to date and correct, we make no representations or warranties of any kind, express or implied, about the completeness, accuracy, reliability, suitability or availability with respect to the website or the information, products, services, or related graphics contained on the website for any purpose. Any reliance you place on such information is therefore strictly at your own risk. Right source aviation expressly disclaims all liability in respect to actions taken or not taken based on any or all the contents of this Website. Some links within the Website may lead to other web-sites, including those operated and maintained by third parties. Right source Aviation includes these links solely as a convenience to you, and the presence of such a link does not imply a responsibility for the linked site or an endorsement of the linked site, its operator, or its contents. This Website and its contents are provided "AS IS" without warranty of any kind, either expressed or implied, including, but not limited to, the implied warranties of any kind or non-infringement.