Average Duration : 12 – 15 Months | Fee + Accomodation : ₹36 Lakhs + 
Average Duration : 12 – 15 Months
Fee + Accomodation : ₹36 Lakhs + 
Ideal Weather Conditions:
South Africa boasts a mostly temperate climate with clear skies, allowing for consistent flight training throughout the year. This minimizes weather-related disruptions and ensures you can log a significant number of flight hours.
Diverse Geographic Features:
The country's diverse geography provides aspiring pilots with an opportunity to experience various flying conditions. From coastal areas to mountainous terrain, you'll gain exposure to different challenges, enhancing your flying skills and adaptability.
International Standards and Accreditation:
Many flight training schools in South Africa adhere to internationally recognized aviation standards set by bodies like the International Civil Aviation Organization (ICAO). This means the training you receive will be of high quality and accepted worldwide.
Compared to many other countries, flight training in South Africa can be more cost-effective without compromising on the quality of education. The lower cost of living translates to more affordable accommodation, meals, and transportation during your training.
Many flight training schools in South Africa are equipped with modern facilities, up-to-date training aircraft, and advanced simulators that simulate a wide range of flying conditions and scenarios.
Adventure and Exploration:
When you're not in the cockpit, South Africa offers numerous opportunities for exploration and adventure. From safaris to breathtaking landscapes, you can make the most of your time outside of training.
Remember, your choice of flight training location plays a vital role in shaping your skills and experiences as a pilot. Take the time to research and visit different flight schools in South Africa, speak with current students, and consider how these factors align with your goals and aspirations.
Best of luck with your decision-making process, and I hope your journey to becoming a pilot is both fulfilling and successful!
Flight Training in countries
For More Details On Flight Training In SOUTH AFRICA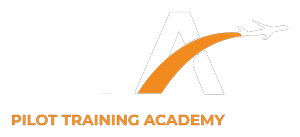 Your success is our focus & Your career is our only priority.
The information contained in this Website is provided for informational purposes only. While we endeavour to keep the information up to date and correct, we make no representations or warranties of any kind, express or implied, about the completeness, accuracy, reliability, suitability or availability with respect to the website or the information, products, services, or related graphics contained on the website for any purpose. Any reliance you place on such information is therefore strictly at your own risk. Right source aviation expressly disclaims all liability in respect to actions taken or not taken based on any or all the contents of this Website. Some links within the Website may lead to other web-sites, including those operated and maintained by third parties. Right source Aviation includes these links solely as a convenience to you, and the presence of such a link does not imply a responsibility for the linked site or an endorsement of the linked site, its operator, or its contents. This Website and its contents are provided "AS IS" without warranty of any kind, either expressed or implied, including, but not limited to, the implied warranties of any kind or non-infringement.