RSA offers pilots one of the industry's most advanced and comprehensive type rating training programs. Our programs combine innovative methodologies, knowledgeable instructors, and advanced simulation technology for a truly unique learning experience. Our preferred type rating training organisations trains pilots using a practical and operationally integrated learning approach with all training carried out using computer-based training tools, flight training devices and full-flight simulators.
Advantages of Type Rating:
Many airlines and aviation companies require pilots to have type ratings for the specific aircraft they operate. By having a type rating, you become eligible for a wider range of job openings.
Competitive Edge:
In a competitive job market, having a type rating can give you an edge over other applicants. Airlines are more likely to consider candidates who are already certified to operate the specific aircraft they use, saving them time and resources on training.
Faster Onboarding:
Airlines prefer to hire pilots who can quickly transition into their fleet and start flying without extensive additional training. Having a type rating allows you to be operational sooner, making you an attractive candidate for recruitment.
Shorter Training Period:
If you're hired by an airline that requires a type rating, your initial training period will be shorter and more focused. This means you can start earning sooner and contribute to the airline's operations faster.
Increased Professionalism:
Earning a type rating showcases your commitment to your career and your dedication to mastering specific aircraft systems. This level of expertise enhances your professional reputation among colleagues and employers.
It's important to note that obtaining a type rating may require a financial investment, but the long-term benefits in terms of career advancement and earning potential often outweigh the initial cost. Research the type ratings relevant to the aircraft operated by airlines you're interested in and consider how obtaining those ratings aligns with your career goals.
Achieve Your Dream Of Becoming An Airline Pilot,
Talk To Capt.Vvijay For Guidance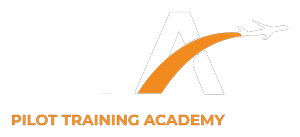 Your success is our focus & Your career is our only priority.
The information contained in this Website is provided for informational purposes only. While we endeavour to keep the information up to date and correct, we make no representations or warranties of any kind, express or implied, about the completeness, accuracy, reliability, suitability or availability with respect to the website or the information, products, services, or related graphics contained on the website for any purpose. Any reliance you place on such information is therefore strictly at your own risk. Right source aviation expressly disclaims all liability in respect to actions taken or not taken based on any or all the contents of this Website. Some links within the Website may lead to other web-sites, including those operated and maintained by third parties. Right source Aviation includes these links solely as a convenience to you, and the presence of such a link does not imply a responsibility for the linked site or an endorsement of the linked site, its operator, or its contents. This Website and its contents are provided "AS IS" without warranty of any kind, either expressed or implied, including, but not limited to, the implied warranties of any kind or non-infringement.