Average Duration : 12 – 15 Months | Fee + Accomodation : ₹48 Lakhs+
Average Duration : 12 – 15 Months
Fee + Accomodation : ₹48 Lakhs+
Scenic and Diverse Landscapes:
New Zealand's stunning natural beauty provides a diverse range of flying conditions. From mountains to coastlines, you'll experience a wide variety of environments during your training.
The country's changeable weather patterns prepare you for flying in different conditions, enhancing your adaptability and skills as a pilot.
Many flight instructors in New Zealand have extensive flying experience, offering valuable insights and guidance during your training.
Advanced Training Facilities:
Flight schools in New Zealand often have access to modern training aircraft and flight simulators, ensuring you receive top-notch training.
Australia is known for its generally stable and predictable weather conditions, which can facilitate consistent flight training throughout the year.
The country's vast and relatively uncluttered airspace provides ample opportunities for various flight scenarios, including long cross-country flights.
Flight Training in countries
For More Details On Flight Training In AUTRALIA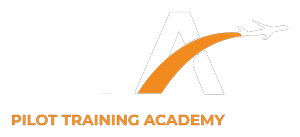 Your success is our focus & Your career is our only priority.
The information contained in this Website is provided for informational purposes only. While we endeavour to keep the information up to date and correct, we make no representations or warranties of any kind, express or implied, about the completeness, accuracy, reliability, suitability or availability with respect to the website or the information, products, services, or related graphics contained on the website for any purpose. Any reliance you place on such information is therefore strictly at your own risk. Right source aviation expressly disclaims all liability in respect to actions taken or not taken based on any or all the contents of this Website. Some links within the Website may lead to other web-sites, including those operated and maintained by third parties. Right source Aviation includes these links solely as a convenience to you, and the presence of such a link does not imply a responsibility for the linked site or an endorsement of the linked site, its operator, or its contents. This Website and its contents are provided "AS IS" without warranty of any kind, either expressed or implied, including, but not limited to, the implied warranties of any kind or non-infringement.